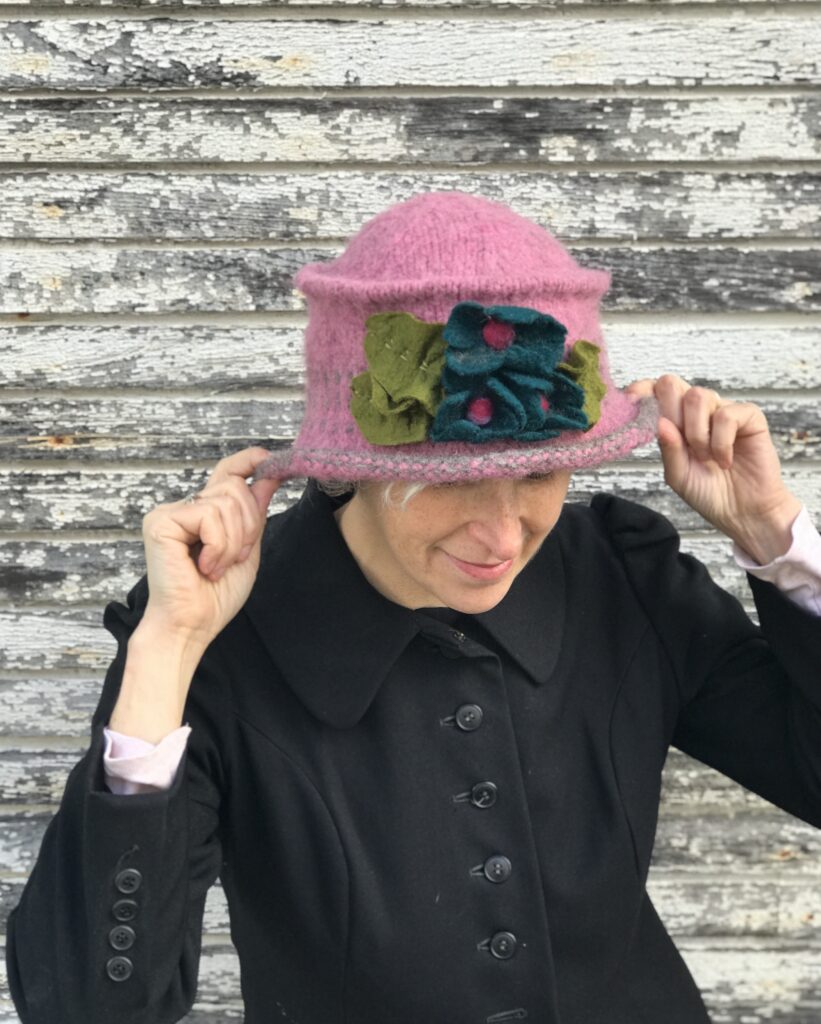 Hand Knit and Felted Edwardian Style Hat- Naturally Dyed- Pink- Ready to Ship- Lavinia
$275.00
Out of stock
Description
This Edwardian style hat is a wooly version of my popular straw Lavinia hat. I naturally dyed the yarn with Cochineal. It was then hand knit and felted. The flowers are wet felted from Merino wool. These hats are small acts of love, created slowly and mindfully. They are made to last a few lifetimes and then return to the earth when their time has come.
It is made from Canadian Wool and is very thick, warm and water resistant. This style will cover the tips of your ears, but not the entire ear.
There will be other versions of this hat, but this one is one of a kind. It will fit between a 22″- 23.5″ head size.
If you are sensitive to wool or your head size is 22″ I can sew in an inner ribbon that will sit over the forehead.
To measure your head, take a soft tape measure and measure just above the eyebrows, above the tips of the ears and around the largest part of the back of your head. Try to not let the tape measure swoop down towards your neck. If you don't have a soft tape measure you can use a string and then carefully measure the string. Repeat this a few times to be sure that you keep getting the same number.
Return Policy- I will exchange or refund your hat purchase (less the shipping cost) as long as you let me know you are not satisfied within 24 hours of receiving your hat. It then needs to be posted back to me with a tracking number. If you are in Canada I will send you a shipping label. I will invoice you for the return shipping fee. I do not cover return postage, but I will cover postage of a new hat back to you. Because most of my hats are made to order, I will only make a replacement hat one time. After that I will refund your purchase less shipping costs.