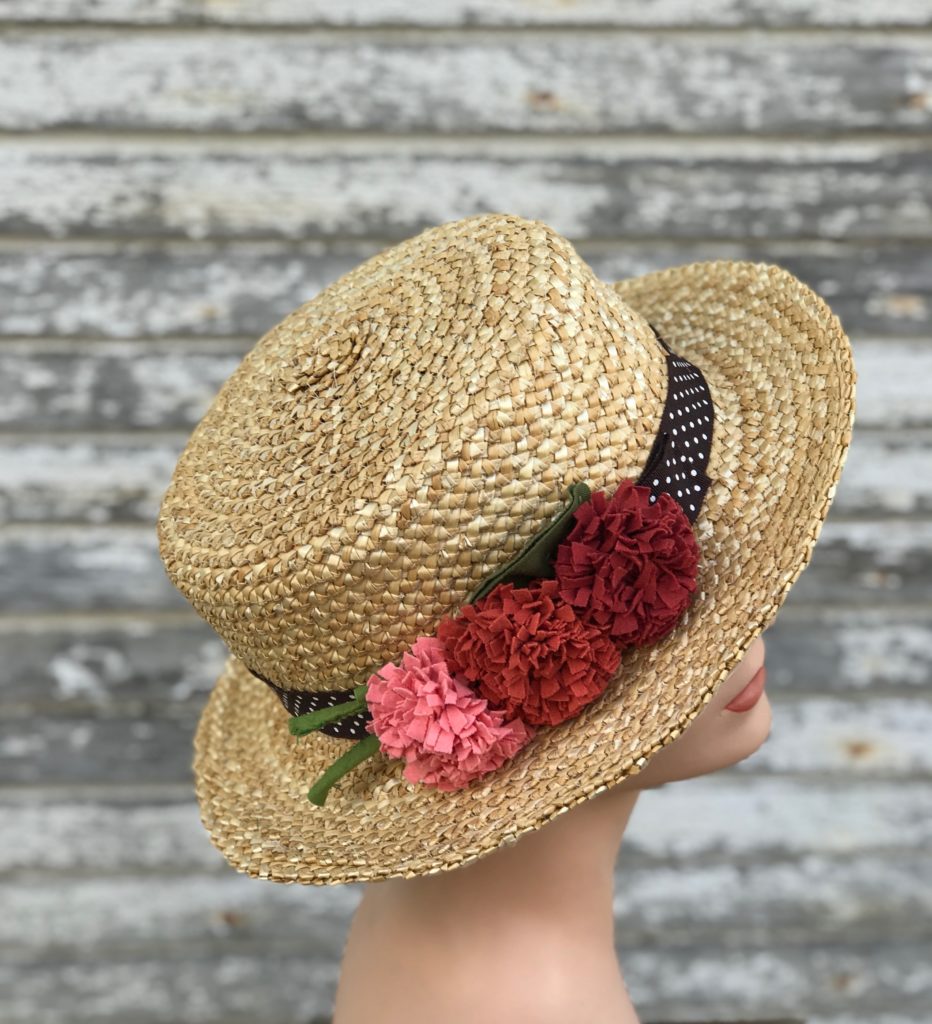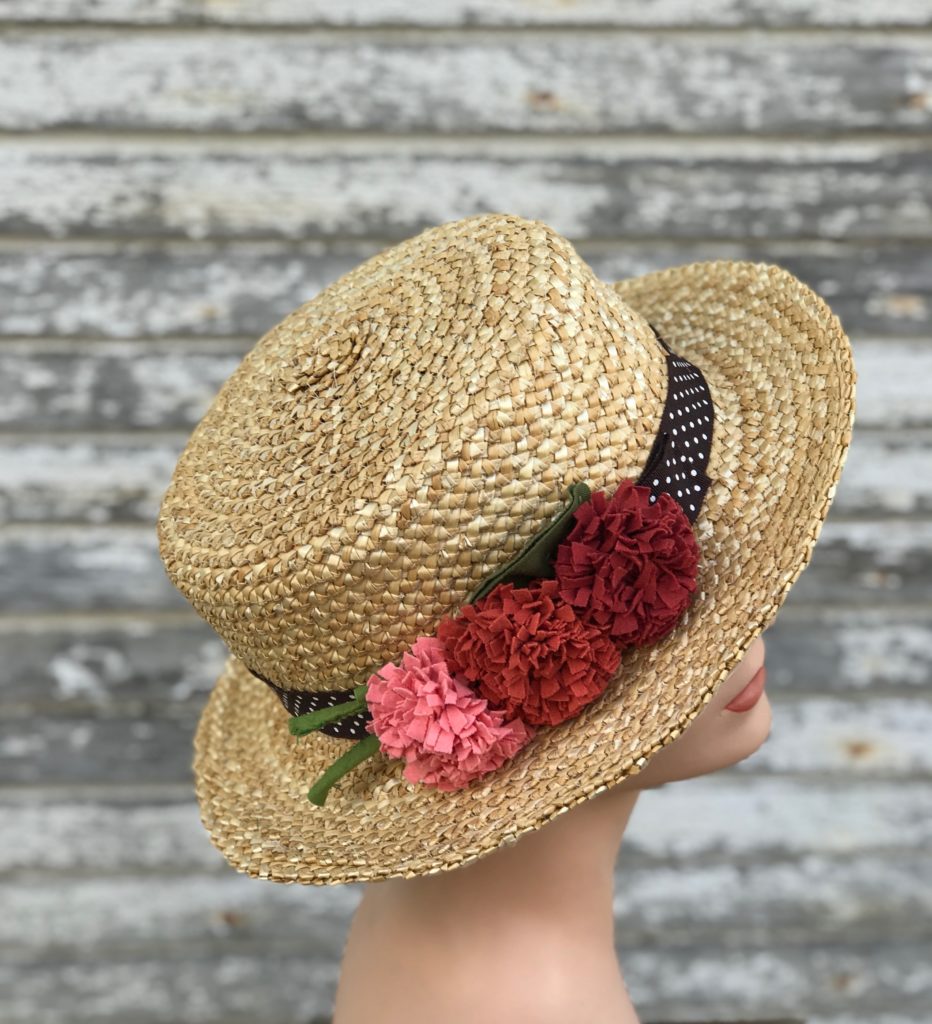 Rustic Straw Boater with hand made zinnias- Size Large
$375.00
Out of stock
Description
This rustic braided wheat straw boater hat was made on my antique straw braid sewing machine. It will fit a large head size, (23″-23.5″)
I learned to make these beautiful flowers from a book published in 1929. They use up quite a lot of fabric scraps, keeping small bits of fabric out of landfill.
The inside of the hat has a soft organic cotton and hemp band which makes the hat very comfortable to wear.
Whether getting together with your barbershop quartet or being rowed about in the pond by your gentleman caller, this hat will bring a smile to all who cast eyes upon you.
It's super important to measure your head properly before purchasing this hat. Take a soft tape measure and measure around your head, just above the eyebrows, above the tips of the ears ad around the largest part of the back of your head. Make sure to not let the tape measure swoop downwards towards your neck.