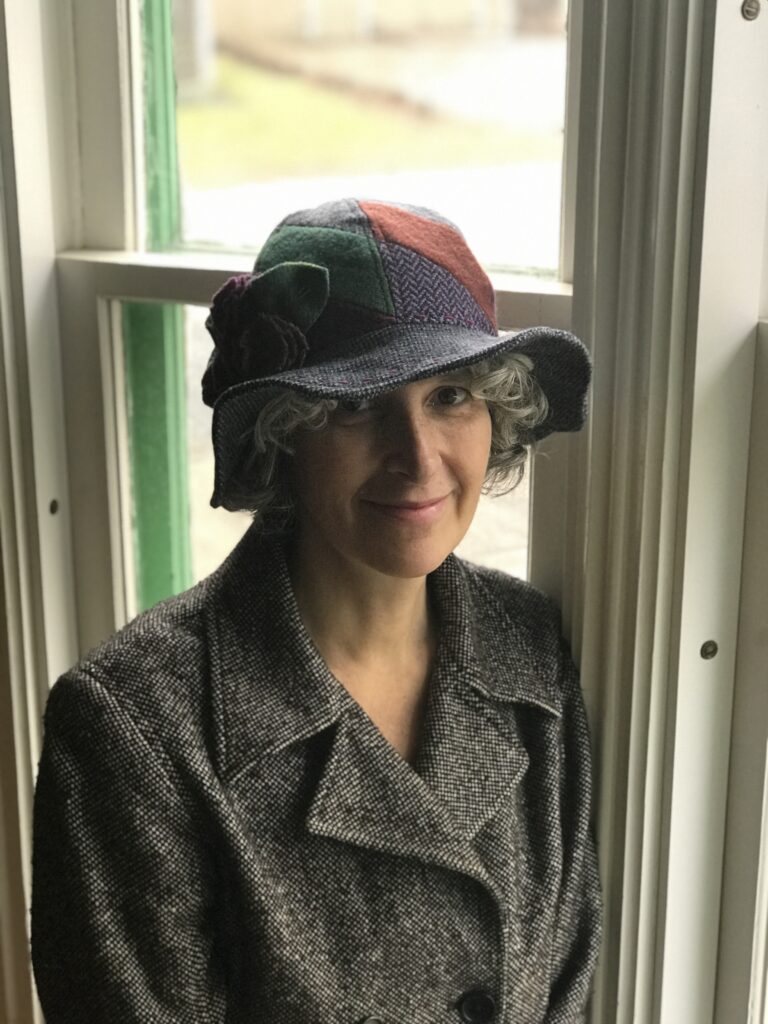 Scrappy Hat from woven wool fabrics with a silk lining. Size small/medium, multi coloured (please measure)
$350.00
1 in stock
Description
When my fabric scraps threaten to take over the world, or at least my studio, I try to make some time to create a few patchwork hats, aka, scrappy hats. It's a super slow process, so there are only ever a handful available at a time. They are always one of a kind.
This one will fit a smallish to medium size head (22″-22.25″).
To measure your head, take a soft tape measure and measure just above the eyebrows, above the tips of the ears and around the largest part of the back of your head. Try to not let the tape measure swoop down towards your neck. If you don't have a soft tape measure you can use a string and then carefully measure the string. Repeat this a few times to be sure that you keep getting the same number.
I do accept returns as long as you let me know within one day of receiving the hat and ship it back to me within 3 days.