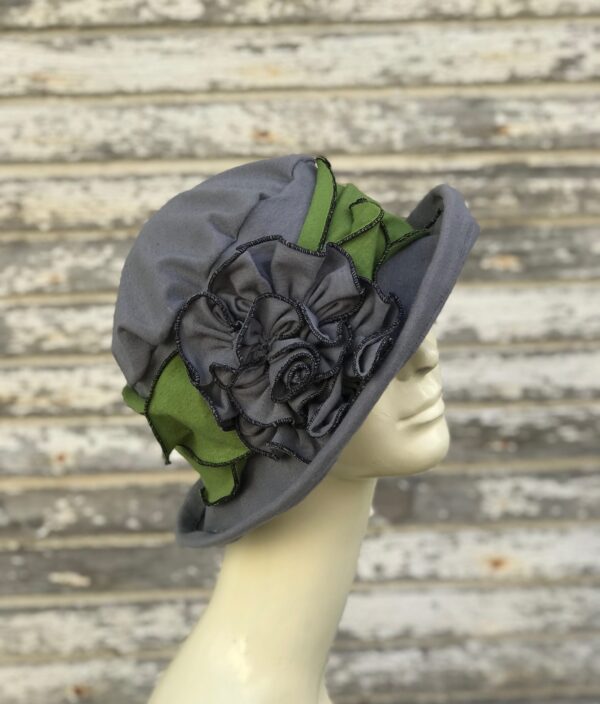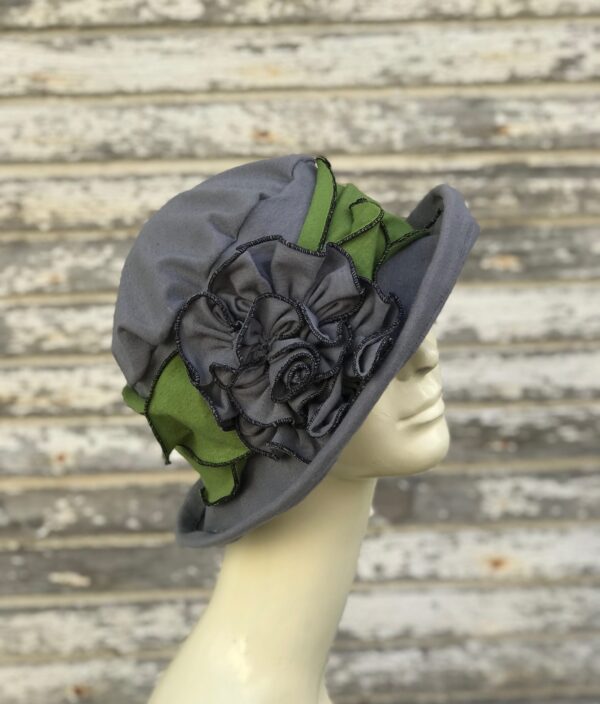 Soft Cloche Hat with Large Rose – Organic Cotton and Hemp- Grey and Green – Charlotte
$220.00
cloche hat made from organic cotton and hemp jersey.
Out of stock
Description
The Charlotte hat is made from soft organic cotton and hemp jersey. I hand dye all the fabrics myself. It has a tiny amount of lycra which gives the fabric stretch.
Charlotte is reminiscent of the 1920s and may inspire you to break into the Lindy hop.
Jersey is naturally wrinkle resistant, so the hat is very packable.
the brim can be worn up or down.
Charlotte is a perfect hat for indoor use, mild winters, Fall, Spring or cool summer days.
This is also a wonderful hat for anyone suffering from hair loss. It is guaranteed to bring a smile to the wearer and the passerby.
Because of the stretch in the hat, one size will fit most, but sending me your head size will ensure a perfect, custom fit.
To measure your head properly take a soft tape measure and go around your head, just above the eyebrows, above the tips of the ears and around the largest part of the back of your head. Be careful not to swoop the tape measure down towards your neck. Please measure a few times to be sure.