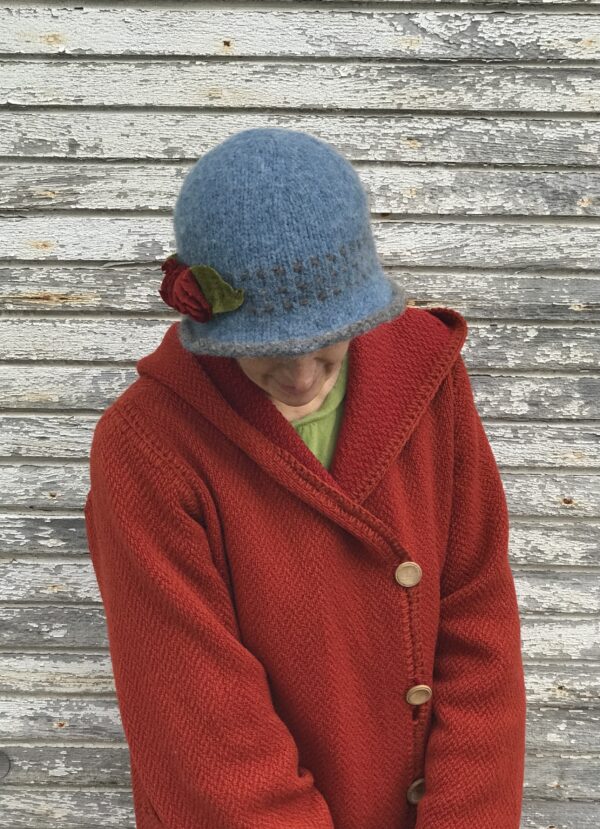 Wool Cloche Hat- Blue and Brown with Red Flowers- Isa- Medium- Ready to Ship
$275.00
1 in stock
Description
The Isa Cloche hat is named for my beautiful and beauty loving aunt. This cloche hat is super warm. It is made from Canadian Wool and was made to hug your ears when they most need a hug.
After knitting an oversized hat, I then felt it down to size, with my two hands, soap and water. This creates a very dense fabric that is both wind and water repellent. The hat is very resilient and will last your lifetime with just a little care.
It is made from minimally processed Canadian Dorset wool.
This hat is ready to ship. There is stretch in this hat. It will fit a medium head size. If you need a large or small hat I am happy to take a custom order.
I do accept returns as long as you let me know within one day of receiving the hat and ship it back to me within 3 days.