Warm Headbands For an Autumn Day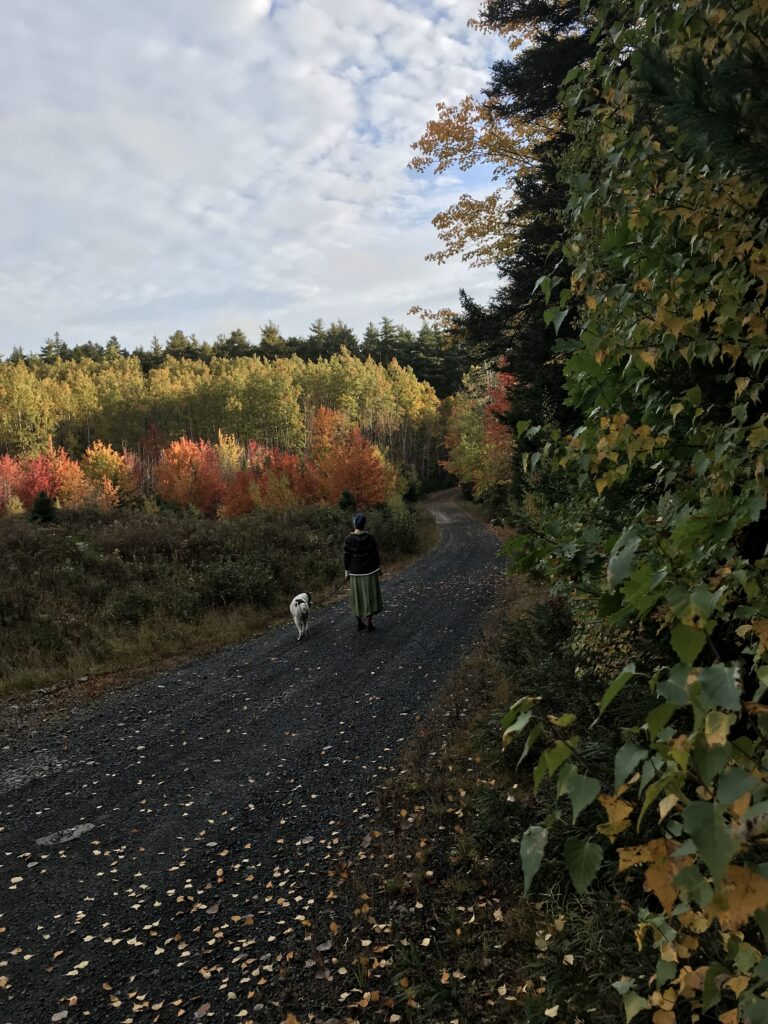 Last week I was afraid that the leaves would forget to turn. I think I have a little bit of faith deficiency syndrome. Autumn is my favourite season. I find the colours are so rich and the light is magical. All the hand knits come out, the pie baking begins and Lego and I can walk without the poor old guy getting overheated. I don't know why I didn't trust Mother Nature. She always comes through and this year was no different. The warm days made her a bit late, but she is here now and I am grateful.
Pretty Autumn days can be made even prettier with my Polar Fleece Madeline Headbands. I made a whole batch in lots of colours. The samples in my shop are going quite quickly, but I will happily make them to order. The flowers are interchangeable, so if you see a flower on a different headband feel free to mix and match. (Just send me a note.) I know I have written a lot about phasing out my polar fleece hats. I have decided to keep them going on a smaller scale. There's a long story here, but I will spare you. The short version is that my polar fleece hats are more affordable than my natural fibre hats and everybody deserves a beautiful hat. My natural fibre hats are still my priority, but I wanted to reassure you that the polar fleece is still here and will be until I can find an affordable alternative.
The 1920's is, hands down, my favourite hat era. The head hugging cloche hat is so simple, but elegant. On a blustery winter day the cloche hat will hug your ears and keep them toasty warm. I hand knit this hat with Canadian Dorset wool and then felted it to create a super thick, wind and water resistant fabric. The main colour is the natural sheep shade and the lilac trim was created by overdyeing the grey with Cochineal. The little burgundy flowers are made from Merino wool. This hat is a size medium, but I'm always happy to take on custom requests.
I also made this sweet beret. Most of that Cochineal dyed wool went into this hat. The teal flowers were made with merino wool. I can't tell you how rugged these hats are. I have a brown one that I have been wearing for two years and there is no sign of ageing. I just love combining pretty and tough. I don't know about you, but there is not a lot of room in my life for anything delicate. If I have to worry about it I don't wear it. These are worry free hats.
I'm still knitting away whenever I can sneak it in. This sweater in progress is technically a stash buster, but after deciding that I wanted lots of pink I ended up buying a few more skeins of Lichen and Lace Rustic Heather. I'm currently working on the sleeves with my knitting assistant.
Well, that's all for now. I will be back here in a couple of weeks. I hope you are enjoying this glorious season. Don't forget to also look down. Those trees like to upstage the forest floor, but there is beauty everywhere.
xoxo Anna p.s. Sharing this post is always appreciated.