We Came, We Knit, We Conquered
I just finished teaching my first 4 week hand knit and felted beret workshop. For the past four Monday mornings four delightful ladies have shown up at my house to learn to make a hand knit and felted beret. The first of anything always comes with a bit of trepidation…Can I fit this into four mornings? Can I teach knitters who are at different levels? Will they enjoy themselves? Will everyone walk away with a hat they love? Well, the answer to all these questions turned out to be, Yes!
I was so relieved that all four ladies felt like my course was worth their time and money, but I was also so happy to discover that I loved teaching and loved having the company of four fellow knitters. In a world where we spend so much time sitting in front of screens it was a joy to have company around my kitchen table.
I also learned a lot from this group. Jo did some knitting at home while watching a movie and forgot to decrease. She then added extra decreases at the top and made the most adorable pixie version of the beret. I may be stealing her design soon.
Of course I had to make a beret alongside the group. Funnily enough, I was so busy trying to help others that I made a mistake on mine. You would never notice, but I'm afraid this means I have to keep this one for myself. What's a girl to do?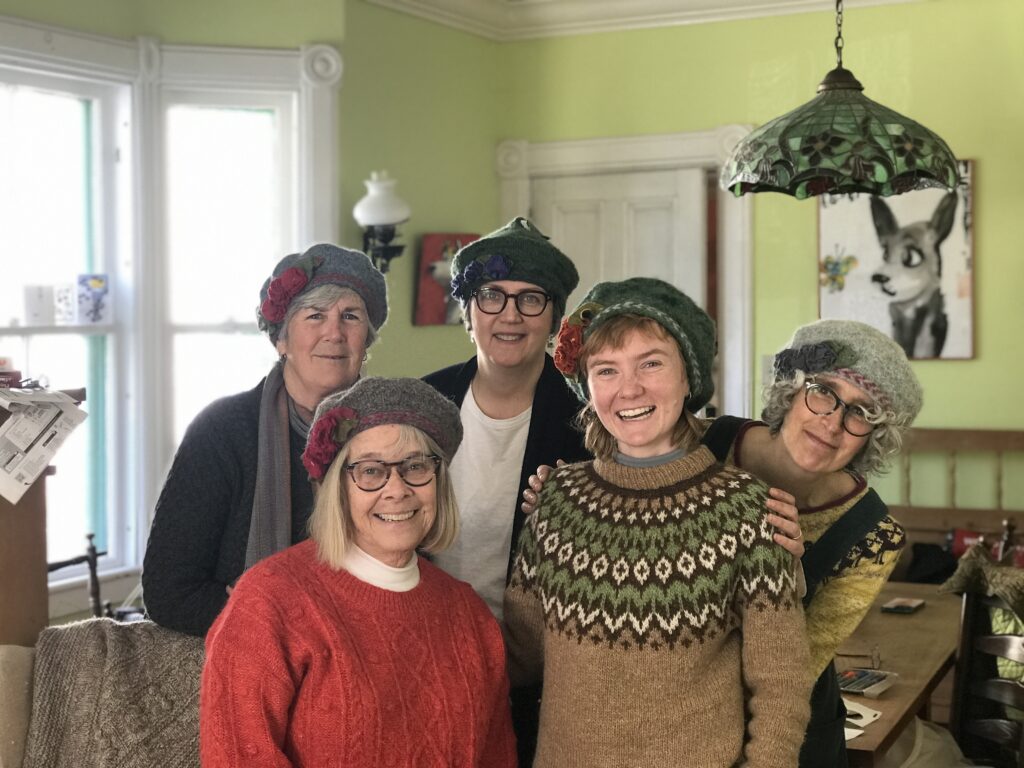 This past Monday, the course already having been completed the previous Monday, I put the coffee on and waited for my knitting buddies to show up. So sad. Looks like I'll have to do this again. My next course is up on my website. There's room for four ladies. I really hope you can come play. Click on the photo below to hold your spot.